"Conflicted Coward" Docuseries
In this multi-part docuseries, Mark Phi talks about the impact the George Floyd murder had on him, racism in America, his multi-national background and shares a perspective about black people's place in the world. These were all inspirations in the creation of his "46 Pleas" painting depicting George Floyd's last words pleading for his life.  We all can play a part to effect change.  This is my cowardly way… for now.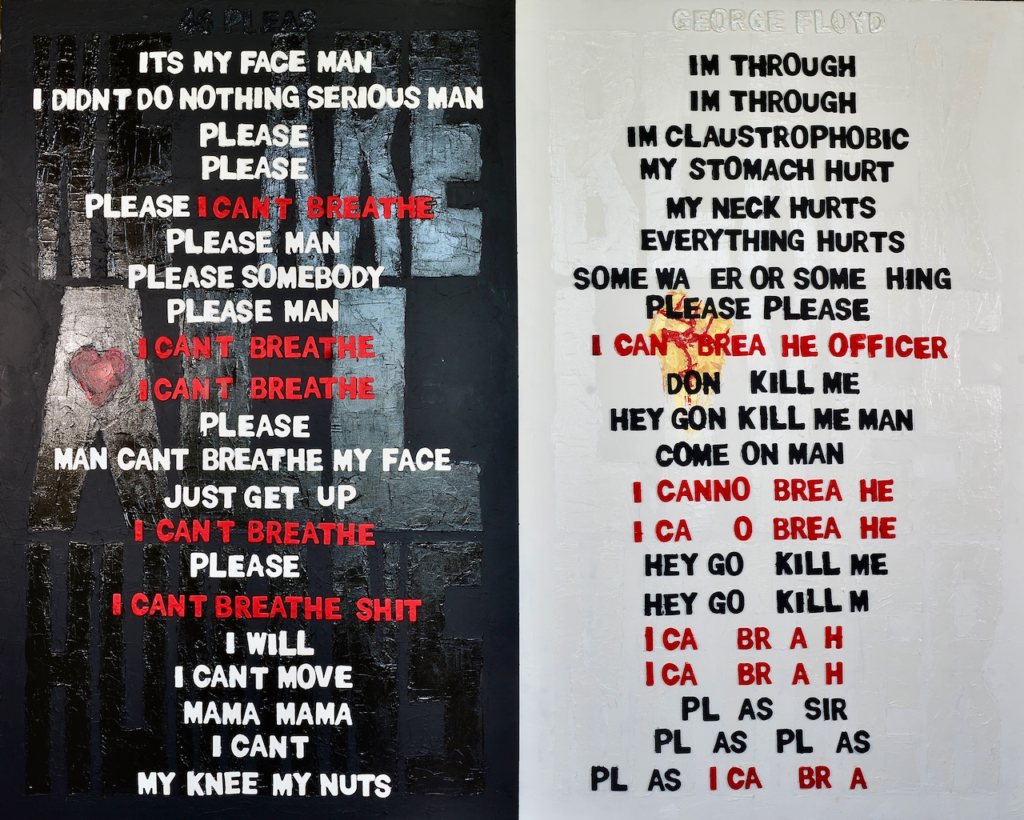 Mark Phi, "46 Pleas", 2020, acrylic mixed media on gallery stretched canvas.
Episode 1 – "Call to Action"
Mark Phi talks about his background and his internal struggle with taking action.

Episode 2 – "46 Pleas"
Mark Phi explains the background for the "46 Pleas" painting and how it connects with the Black Lives Movement and his own perspective about humanity.

Episode 3 – "This is not your house"
Mark Phi talks about black people's place in America and Making Africa Home Again for blacks in the diaspora.

Episode 4 – "The Revolution"
Final episode of the Conflicted Coward Docuseries where Mark Phi talks about a revolution of our hearts and minds and calls us to rethink our value systems. He suggest steps black people can take towards self empowerment and the role the media contributes in elevating our consciousness.